mateoloco
GUTS Member
member is offline









Joined: Dec 2006
Gender: Male


Posts: 86
Karma: 1
INOV-8s and Injinis @ Phidippides
« Thread Started on Feb 28, 2008, 11:15am »

---

Phidippides now carries the INOV-8 Roclite 320s and the Injinji toesocks (both the white with Coolmax and the dark grey crew with Nuwool). I know that several people have expressed interest in the brands and wanted to know if they could get them locally. In shoes we also currently carry the Brooks Cascadia 3 and the Mizuno Wave Ascend. All GUTS members get 10% off at Phidippides.

Matt
reeve
GUTS Member
member is offline




Joined: Nov 2007
Gender: Male


Posts: 81
Location: marietta
Karma: 6
Re: INOV-8s and Injinis @ Phidippides
« Reply #1 on Feb 28, 2008, 1:08pm »

---

I have a pair of the 320s and dig on them. It is almost like getting a new pair of Zips-, I am pretty sure they make me run faster---



---
colonel
GUTS Member
member is offline








Joined: Mar 2007
Gender: Male


Posts: 767
Karma: 17
Re: INOV-8s and Injinis @ Phidippides
« Reply #2 on Feb 28, 2008, 5:45pm »

---

Thanks Matt. I'm going to try a different trail shoe the next time (and that may be fairly soon). Thanks for the heads u[.

BTW - Big Peach also has Injinji socks now! White cool max and I think their Nuwool ones are green - like an Army green.
lucinda
GUTS Member
member is offline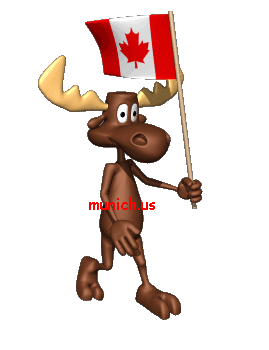 Joined: Nov 2007
Gender: Female


Posts: 101
Location: Atlanta (Intown!)
Karma: 3
Re: INOV-8s and Injinis @ Phidippides
« Reply #3 on Mar 3, 2008, 9:13pm »

---

I ran with the Mizuno Ascend 3 for the first time at the Ft. Yargo HM this past weekend. I really like them!! My road shoe is the Mizuno Inspire, so the Ascend seemed like a logical choice. It's fairly cushiony, unlike my La Sportiva Fireblades which seem so stiff and unforgiving that I think they hurt my knees on the downhills.

I saw a lot of women with the new Ascends, so they must be pretty popular. I'm going to dial mine in with some Superfeet insoles.

The trails at Ft. Yargo are so hard packed that I easily could have used my road shoes, but I wanted to experiment with the Ascends. I think they're great!